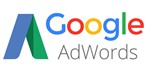 Validity: until December 31, 2019
Coupons only for residents of the Russian Federation, whose billing address is in Russia.
The account must be registered strictly in the Russian Federation, otherwise 100% of the ban in the system
A promotional code can only be used by new Google AdWords customers in accounts no older than 14 days from the date of registration.
1. Create and activate an account in Google AdWords.
2. To activate the account, you must make an initial payment in the minimum amount of 3000 rubles + VAT, which will be credited to your account.
3. Enter the promotional code within 14 days from the time you created your account on the "Billing" tab.
4. Within 31 days from the introduction of the promotional code, spend at least 3000 rubles for advertising in Google AdWords.
5. The reward amount of 3000 rubles for the promo code will be credited to the account within 5 working days after you spend the specified minimum amount (3000 rubles).
05.05.2019 14:40:16
В описании указано "5. Сумма вознаграждения в 3000 рублей по промо-коду поступит на счет в течение 5 рабочих дней после того, как Вы потратите указанную минимальную сумму (3000 рублей)."

По факту условия промо-кода выполнены 3 мая а Гугл сообщает
"Средства будут зачислены на счет вашего аккаунта 24 мая 2019 г."
26.04.2019 20:44:13
Взял еще)
26.04.2019 20:40:28
купил 2 все ок
22.04.2019 21:52:32
3 промокода сработали. Всё ок
10.04.2019 16:10:58
Сработал, всё ок