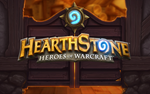 IMMEDIATELY AFTER PAYMENT YOU RECEIVE THE KEY TO ACTIVATE THE HEARTHSTONE CARD.
Attention !
You can activate up to 15 keys per Battle.net account
HEARTHSTONE Booster pack key includes a set of 5 cards, dropping randomly, with a guaranteed loss of 1 rare card.
This is a region-free product
• You buy goods in the official digital division of belconsole. We are an international, family company with high values. We have 2 physical stores and an office.
• Other games sold by us on Plati.ru -
https://www.odysssey.ru/seller/118855
• Belconsole on the market for more than 10 years.
• More than 54,000 sales, more than 8700 positive responses only on the independent platform oplata.info, not one unresolved issue for 6 years.
• The official level of webmoney Business Level is more than 800.
• Belconsole is the official dealer of all the largest distributors in the CIS.
• After the purchase, if everything suits you, please write the feedback below under the goods, it is very important for us.
• If you have difficulties with activation, please write below under the product in the correspondence, our technical support will help you.
• Technical problems with the keys can not be solved by phone, thanks for your understanding.
08.05.2019 1:12:01
Все супер! Продавец адекватный! Все быстро и по делу!
25.02.2019 23:08:18
Отлично, все быстро пришло! Спасибо!
08.01.2019 11:26:19
Код получил мгновенно, активировал сразу после оплаты. По красоте крч.
16.12.2018 22:57:17
После оплаты сразу же получил пикчу с кодом.
08.12.2018 15:10:19
Заработали ключи на us.battle.net
08.12.2018 15:10:00
Заработали ключи на us.battle.net
07.12.2018 13:55:04
Заработали ключи на us.battle.net
01.12.2018 2:13:39
Все пришло, сработало, спасибо продавцу.
24.11.2018 23:43:01
Всё отлично.
23.11.2018 19:36:43
Все супер!