Content: (0 B)
Available: 0
Uploaded:

Positive responses: 277
Negative responses: 0

Sold: 994
Refunds: 0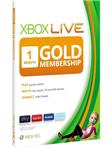 CAUTION


Every third person to leave positive feedback (I want to gift), is also involved in the sweepstakes games for xbox 360, such as FABLE HEROES, KINECT PARTY! WE WILL GOOD LUCK!



! Premiums received within 48 hours of payment


Paying for this item, you will get! SCAN CARD !, which can be used to create a new or extend existing account Gold for 1 month.


The code can be used for accounts registered in RUSSIA, USA, Canada, Australia and the UK.


Gold subscription level includes all the services level Silver, and also:

- Multiplayer mode for most games;

- Video chat directly in the game (with the equipment);

- Ability to communicate with more than one companion at a time;

- A unique system for creating and conducting competitions (TrueSkill matchmaking);

- Free game content, and more.


To activate the card:

- Go to the website http: www.xbox.com;

- Click the link Sign In in the upper right corner;

- Log in your account;

- Go to Manage Profile;

- Select Redeem Prepaid Card;

- Enter code bought

You will receive the goods automatically, immediately after the payment.


PLEASE leave feedback after purchasing the product or
under the link
http://www.oplata.info
.
We wish you a pleasant game and good shopping, come to us again, we will be very happy)))
respectfully
stasek code
17.08.2019 15:24:36
хочу подарок