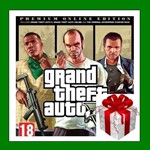 GRAND THEFT AUTO V: PREMIUM ONLINE EDITION RU-CIS-UA - Rockstar Social Club
Warning: The game has territorial restrictions and can be activated only in one of the following countries: Russian Federation, Armenia, Azerbaijan, Belarus, Georgia, Kyrgyzstan, Kazakhstan, Republic of Moldova, Tajikistan, Turkmenistan, Ukraine and Uzbekistan.
Activation - Rockstar Games Social Club
https://socialclub.rockstargames.com/
15.07.2019 13:18:58
Спасибо большое! Уже активировал ключ в Social Club))
03.07.2019 20:59:22
ВСе ок
24.06.2019 16:38:27
все заеби$ь
14.06.2019 10:53:02
+
Gift please.
14.07.2018 20:42:06
шикарно (жду подарок)
27.02.2016 11:59:02
Excelent!!