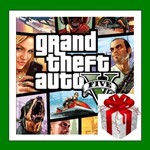 Grand Theft Auto 5 V (GTA 5 ГТА 5) Rockstar Games Launcher - Key RU-CIS-UA

Warning: game can be activated only in one of the following countries: Russian Federation, Armenia, Belarus, Kyrgyzstan, Kazakhstan, Republic of Moldova, Tajikistan, Turkmenistan, Ukraine and Uzbekistan.
29.09.2019 8:43:42
спасибо за вашу работу!!
12.08.2019 13:15:44
Все Good

11.07.2019 15:13:49
Спс роботает всё!
20.12.2018 19:55:22
Всё пришло, активировал, уже играю!) Спасибо)
31.08.2018 17:43:30
СПАСИБО БОЛЬШОЕ ВСЕ СУПЕР